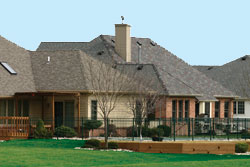 Rigg Builders, owned by brothers Mark and Joe Rigg, is in the business of turning your dreamhome into reality. Accomplished in a wide variety of architecturally distinctive home designs and styles, the company is noted for its painstaking attention to detail, fine craftsmanship, and complete customer satisfaction.
From its very foundations, Rigg Builders is family owned and operated. The honesty and integrity seen in their business practices come from a shared work ethic: they work hard, they don't cut corners, and they treat their customers like family.
One of the fastest growing building companies in northwest Ohio is earning the reputation of building quality homes for their customers.
Please check back with us for updates to our website.